Honouring National Indigenous Peoples Day on June 21st
by Christine Rondeau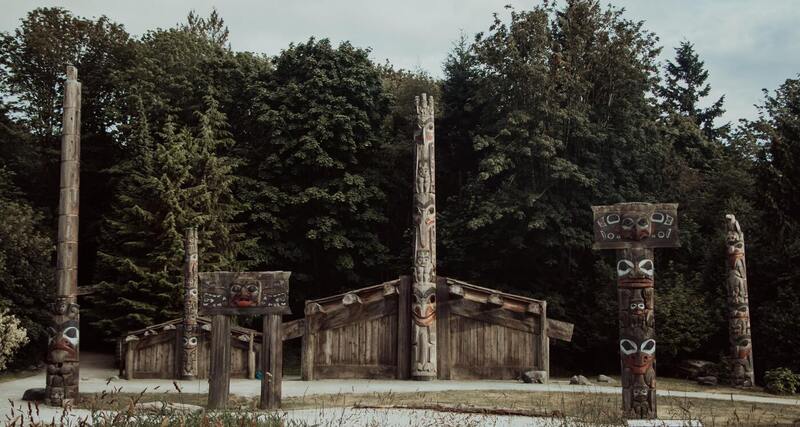 June 21 is quite the day in Canada. Not only does it signal the return of summer, but it's also International Yoga Day and National Indigenous Peoples Day. As yoga practitioners and teachers it's important to remember that our practice is rooted in Indian philosophy and tradition that date back millennia. And it's also just as important that we acknowledge that here in Vancouver and all over Canada we practice, live and prosper on the traditional territories of First Nation peoples.
Land acknowledgement is something that most of us are familiar with nowadays. In Vancouver, we reside on the unceded territories of the Musqueam, Squamish and Tsleil-Waututh nations. This land acknowledgement is often heard at gatherings, festivals and even Zoom meetings. It's common practice and easy to do. But then what…
In a recent summit organized by the Neighbourhood Small Grants, I had the privilege of hearing Samantha Jack from the Nuu-Chah-Nulth and Yale Nations talk about ways to decolonize community projects. She started her presentation with the following clip.
Now this sketch is comedy and it is indeed funny, but it's also a little bit uncomfortable and worth exploring. Once we've done our land acknowledgement, then what…
June 21 is the perfect opportunity for us to celebrate the culture and contributions made by Indigenous peoples and make a commitment to mending relations. There are many actions settlers and non-Indigenous folks can take towards this:
Learn about the land you reside on by visiting https://native-land.ca/
Find ways to support Indigenous groups in your community and support Indigenous-owned businesses.
Donate to Indigenous-led organizations to support their initiatives and community needs.
Familiarize yourself with the Calls to Action identified by the Truth & Reconciliation Commission of Canada and Calls for Justice identified by the National Inquiry into Missing and Murdered Indigenous Women and Girls and reach out to government at all levels to ensure that all of the calls are implemented.
Take time to learn more about the experiences, cultures and histories of Indigenous peoples by signing up for a course, such as Indigenous Canada offered by the University of Alberta,  visit your local library or read news articles from Indigenous-run news organizations such as APTN and IndigiNews
Reflect on important questions such as: What are you grateful for on this land? How can you express this gratitude to the land and its original inhabitants? What commitments can you make going forward to the people whose land you are occupying?
In light of such an important day, the association will be once again making a donation to the Indian Residential School Survivor Society this year. Personally I plan on celebrating International Yoga day today by starting my class with the invocation in gratitude to the teachings of Yoga and reflecting on what it means for me to live on this land.