In memory of Donald Moyer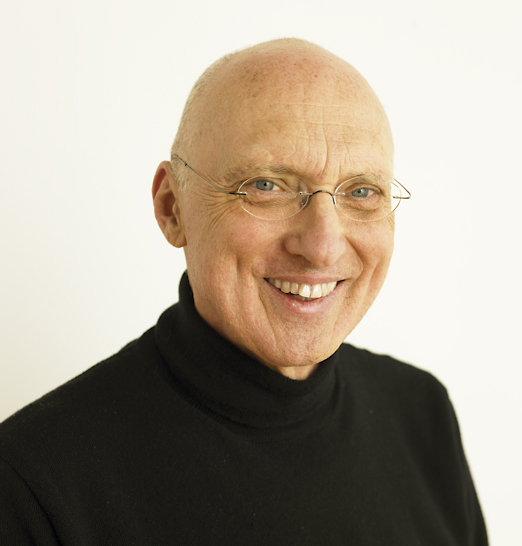 Donald Moyer, a founding member of our local BKS Iyengar Yoga Association and a beloved yoga teacher, passed away on November 7th. Donald was based in Berkeley, California, where he opened The Yoga Room and founded Rodmell Press with Linda Cogozzo. He was the author of two books: Yoga: Awakening the Inner Body, and Yoga for Healthy Feet and many articles on yoga.
Donald was an outstanding teacher, and those who studied with him were touched by the depth of his inquiry, his creativity, and above all, his graciousness. As a tribute to Donald, we asked a few people in our local community to share their memories and impressions of him.
________
I first met Donald Moyer during the early 70's when he first came to Vancouver to study pottery with my first husband, Ron Tribe. Donald had already studied Iyengar Yoga in England for a couple of years, and when he saw me practicing in another room, he saw that I knew nothing! From that time, we kept up a close, respectful and supportive relationship.
Donald and I, along with my former husband, Bruce, worked together to prepare for our first visit to Pune and Guruji. We made several subsequent trips there as well as travelled around India together. The three of us were part of the group that established the Vancouver Iyengar Yoga Association in 1976. Over the years, Donald taught many times at our studio on Galiano Island as well as in Vancouver. He was part of the entourage that accompanied Guruji on his first visit to Canada ( to Vancouver, Victoria, and Edmonton).
Although Donald introduced me to Iyengar yoga and shared with me what he knew, I was, in fact, the one who encouraged Donald to teach yoga. He and I would describe the other as "my teacher". He was a gentle, soft-spoken, sensitive man who had a respectful relationship with BKS Iyengar and understood his "language". Donald had a gift for transmitting the work of BKS into his own way of expression. He was a good writer with a degree in English, and he combined his academic ability and sense of humour with his yoga awareness and spiritual depth. He was a modest man, but a big presence when he taught. He was a master in his own right with a deep understanding of yoga and the ability to bring it to the world.
Maureen Carruthers (in conversation with Claudia Macdonald)
________
I would much have preferred to be present when we say farewell to an outstanding human being, friend and colleague as he leaves for his soul's next journey — back home to his seed-Self where eternal harmony, peace and joy abide. My heart tingles as I remember back many years, as Donald, Tony Montez and myself were on our way to Pune and took a detour to Sri Lanka. From the airport, we caught a local bus to Kandi. It was a 3-hour ride for 35 cents to see the glory of all glories: Buddha's tooth. Donald, dear friend, you are in my heart and will remain there, ALWAYS.
Ingelise Nherlan
________
It pains me to say goodbye to Donald Moyer. He was the dearest of friends. Donald always stayed with me when he taught in Vancouver; He loved my Indian food. There was really no mean bone in him. Donald was the closest of friends — he was almost like a brother to me. Even when I went to California to see my daughter, I would visit with Donald. We all have to go sooner or later, but his departure truly saddens.
Khairoon Quadir
________
Some teachers are excellent technicians, others might have a talent in sharing their understanding of the philosophy of yoga or might be particularly skilled at inspiring practice itself. Donald Moyer had all these qualities as a teacher, but he particularly awakened in me the desire to be a better human being.
Donald manifested kindness, intelligence, knowledge, integrity, consistent steadiness of demeanour, humour and dedication. Over the last few decades I went down to California to do three intensives with Donald Moyer. He also came to Vancouver regularly over many years, and his were workshops I would not miss for any other good reason. Donald was a humble human being who had a most generous nature and treated all students with the same supportive attitude. He thanked his students for their efforts in classes, and we would typically hear him exclaim, "Halleluja, she did it! We knew she could!"
It is with gratitude that I have Donald in my heart when I acknowledge our lineage at the beginning of each class and each practice. So, thank you, Donald, day after day after day.
Louie Ettling
________
Donald lives on in my teaching. It's a rare class for me that does not have me mention his name as I quote him on something or other — a favourite of mine: "Less is More!"  The earth's light is a little dimmer as a result of Donald's bright, bright light leaving this plane.
Heather Graham
________
I am privileged and happy to have been able to study with Donald Moyer since the late 1980's.  My teacher in Vancouver, Wende Davis, said that I would like his style of teaching, and I most certainly agreed.  I went to his workshops every chance I could – in Vancouver, Seattle, Galiano Island, Bellingham, and his 7-day studies in Berkeley, California.
Donald was such a gracious and kind person, I noted he'd always introduce himself to those attending his workshops as they arrived, so humble and thankful that they would be there. His way of seeing and really knowing what he was seeing was such an inspiration to me as a student of yoga and a teacher.  He had a lightness and joy in his teaching. His open heartedness, acceptance and non-judgemental way of being with everyone showed me what is possible in our lives and the world.  A true master of Love- – what more is there?
Donna Rao
________
Donald Moyer was, to say the least, an inspiration. He was very soft spoken and kind. My feeling is that he was all inclusive – He left no one behind. He was always technically wise and compassionate.
He is missed.
Carol Brophy
________
This post was compiled by Bridget Donald. The contributions submitted were not edited and thus the author's words are their own.