Sharing is Caring
by Christine Rondeau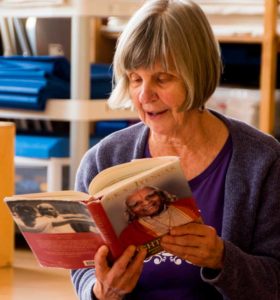 The cynic in your might say, "Yeah right, sharing a picture on Instagram or a post on facebook is not caring". Especially if you've read Dave Eggers book "the Circle".
We can agree to disagree whether or not the internet ruined everything, but I find this saying so true when it comes to Iyengar Yoga. Before discovering Iyengar, I practiced, moksha, hot, hatha, yin, flow, vinyasa, anusara and even did a few kundalini classes. I always felt welcomed and cared for in my yoga community regardless of the style.
Iyengar yoga teachers though, took it to the next level. The sharing of expertise and knowledge and insight has been invaluable to me.
I recently attended the teacher trainee intensive in Victoria for the second year in a row and can't stop recommending it. This three day intensive, led by Ty, Anne and Leslie was a great opportunity to learn, ask question, clarify doubts and dive deeper into our practice and teaching method. Questions about assessments, timed practice and the differences between teaching during an assessment vs during a regular class were discussed. I have a few more months to go before my assessment and these three days clearly outlined my weaknesses and what I need to focus on before the big day.
I'm so grateful to live in an area where, within a few hours, I have access to numerous teachers who are willing to share their knowledge. Whether it's Louie Ettling at the Yoga Space who goes deeper once a month, or Deborah Peake at her Mount Pleasant studio who does a 2 hour time practice once a week; as a teacher trainee, these opportunities have been invaluable.
Dave Eggers version of Sharing is Caring might have been dystopian, but the generosity of Iyengar yoga teachers couldn't be more genuine.