Workshop with Louie Ettling
by Nancy Zrymiak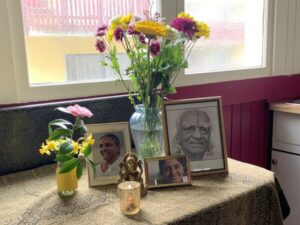 Louie is a senior Iyengar yoga teacher with deep roots in our Vancouver community. It was wonderful to have her back in town, to be together again, and share in her wisdom, her creativity, and of course her sense of humour. Thanks Louie, for your thoughtful insights and generosity in spreading your love of yoga. And thanks to everyone who came out. We are so lucky to have such a vibrant yoga community!
I asked a few of the participants to share some "Gems" from Louie's workshop. Here they had to say: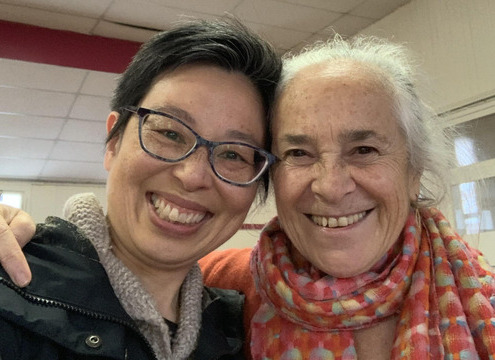 Barb Wong
The weekend was exhilarating! It was moving and joyful to be practicing together in community. I didn't realize just how I missed practicing and learning from each other!
One of the many gems of the weekend was Louie's analogy about practice being like cultivating friendships and relationships: there's some give and take, some zig zagging, lots of observing reactions to actions and eventually finding a middle ground. It also reminds me of finding balance in concepts we work with often such as grounding while lifting, working with both vitality and stillness, gathering while spreading, focus/concentration and playfulness/curiosity. I will be reflecting on Louie's generous wisdom for quite some time!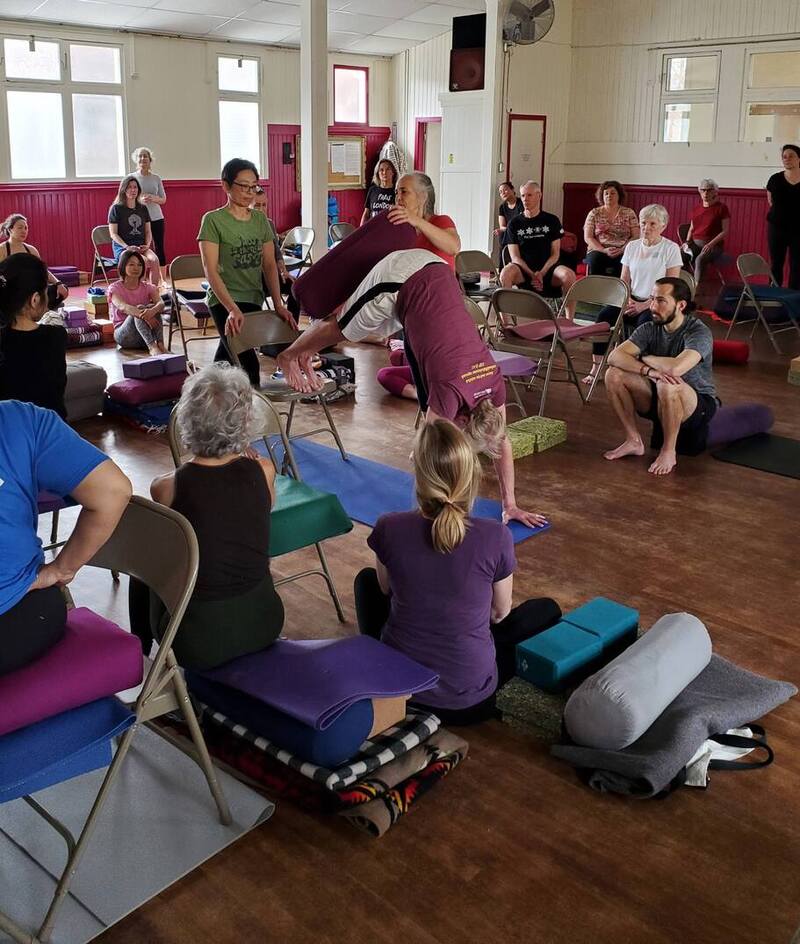 Franklin Schryver
Guided by our esteemed teacher Louie Ettling, 57 Iyengar practitioners reconnected with each other and developed our yoga practice. All different levels of experience seemed to benefit. All abilities were challenged and no one was left behind. I am so grateful that we have such teachers as Louie to help us to continue to grow as students and as people.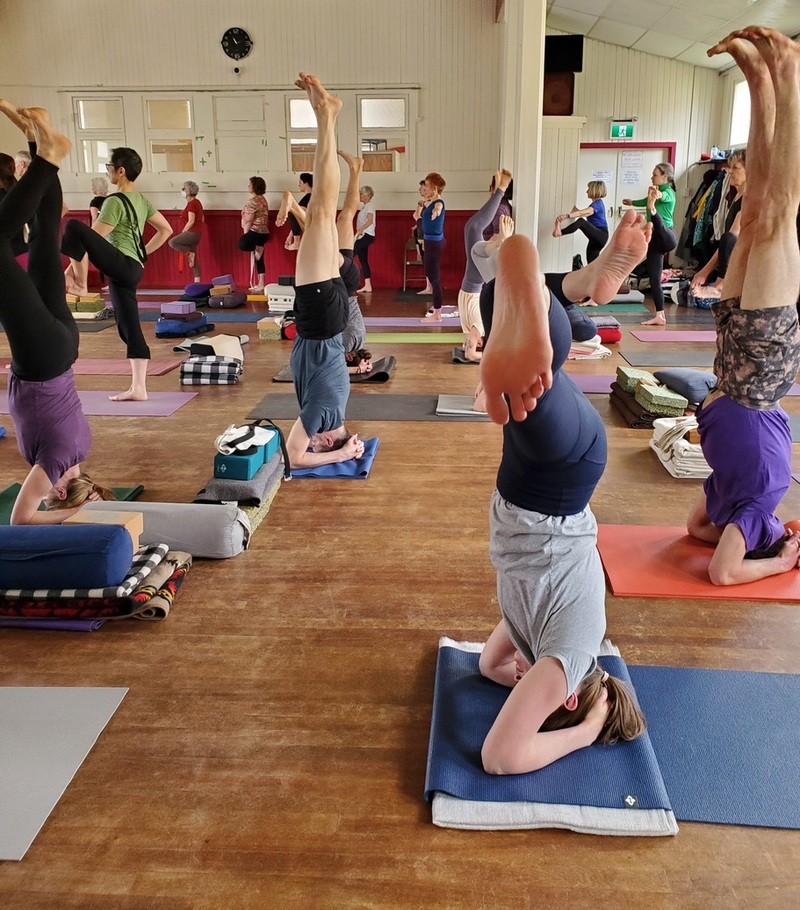 Deepa Mukherji
Louie is a gifted teacher, dedicated and passionate about the subject of Yoga. She brought forth her essence of practice and discoveries to the workshop in a lucid inspirational manner. Louie taught us with a lot of clarity, conviction and affection infused with a generous dose of humour. She has a natural ease with people and is able to see the part of the student's body which needs attention and guide them accordingly. So glad that I could attend her workshop. Truly our Iyengar Yoga Community has a gem by the name of Louie."