Learning from the Fluctuations of Consciousness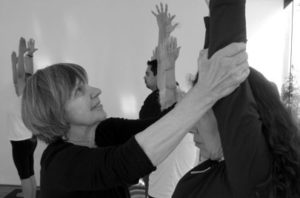 Join us for a philosophy discussion led by Leslie Hogya on April 17th from 10 – 11:30 am PDT. Referencing B.K.S. Iyengar's Light on Life and The Yoga Sutras of Patañjali, Leslie will lead an interactive conversation about the 5 vrttris, with a focus on smrti (memory).
Date: Saturday, April 17th
Time: 10:00 – 11:30am PDT (Vancouver, BC)
Where: Online via Zoom
Registration is open to all and we ask for a donation of any amount that is comfortable for you. Proceeds of donations allow us to offer programs and events such as this in the future. We thank you for your support of our Iyengar yoga community.
Please contact us  if you have any questions.
Tickets are available until Friday, April 16th.
April 17, 2021




10:00 am - 11:30 am
Address:
Vancouver
,
British Columbia
,
Canada
Description:

Please make sure you check your junk email folders if you do not see your approved email etc.
This is for your use only and not to be shared. Thank you.