Workshop with Brian Hogencamp
Oct 20 - 22, 2023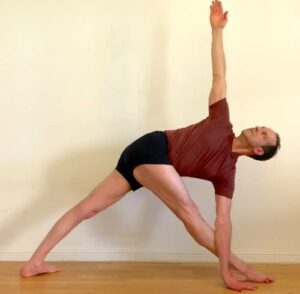 The BKS Iyengar Yoga Association (Vancouver) is happy to invite you to a three day workshop with Brian Hogencamp. Brian is a Level 3 Certified Iyengar Yoga Teacher who relocated to Vancouver from San Francisco last August. Brian has taught full-time since 2004 and is devoted to sharing the art, science, and philosophy of yoga according to the teachings of B.K.S. Iyengar and his family. We're thrilled to have Brian living in Vancouver and being part of our community.
We're currently finalizing the event, but please save the date.
Below is a tentative schedule.
Schedule
Worskhop open to all students
St Michael's Anglican Church, 409 East Broadway, Vancouver
Friday 6:00 – 8:00pm
Saturday 9:30am – 12:00pm and 2:00 – 4:30pm
Workshop for teachers and apprentices only
Location TBD