Workshop with Louie Ettling
Apr 14 - 16, 2023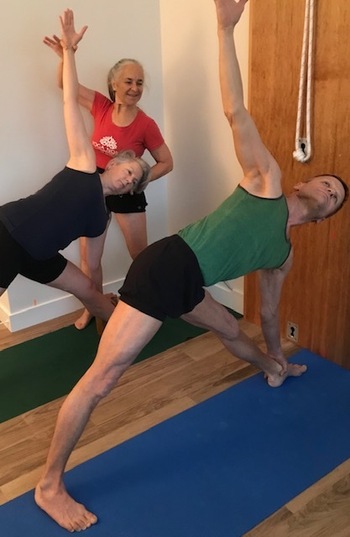 The BKS Iyengar Yoga Association (Vancouver) is thrilled to have Louie Ettling back in Vancouver to teach a weekend workshop. Louie was instrumental in introducing Iyengar Yoga to so many Vancouver practitioners and we lost a great teacher when she moved to Victoria recently. Luckily for us, Victoria is only a ferry ride away and Louie will be joining us on Friday April 14 to Sunday April 16.
You're invited to join us for 2 days of asana practice and pranayama on Friday and Saturday. More advanced training geared towards Iyengar yoga teachers and trainees is scheduled for Sunday morning.
Tickets go on sale March 10!
Schedule
Worskhop open to all students
St Michael's Anglican Church, 409 East Broadway, Vancouver
Friday 6:30 – 8:30pm
Saturday 9:30am – 12:00pm and 2:00 – 4:30pm
All students with one year experience with an Iyengar yoga teacher are welcome. This is not a therapeutic workshop. Those with injuries, or who need special adaptations, need to communicate with the teacher first before registering.
Workshop for teachers and apprentices only
Shadbolt Centre Dance Studio, 6450 Deer Lake Ave, Burnaby