Join us for International Yoga Day
June 21, 2021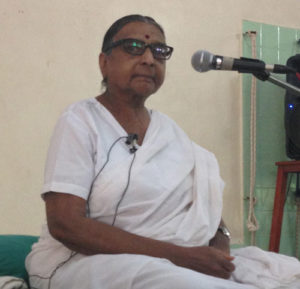 This year, to celebrate International Yoga Day, we're thrilled to announce that Deborah Peake will be leading a practice Monday June 21 at 2pm. Deb had the pleasure of participating in the first International Yoga Day at RIMY in 2015. Geeta Iyengar taught this first ever International Yoga Day class and sent the sequence to all the associations for them to teach. This sequence is accessible to beginners and advanced students alike and consists of an hour of asana practice followed by 30 minutes of pranayama.
Please note that this is a guided practice and will not have detailed instructions or personal feedback. Students should be familiar with the sanskrit names of poses and be familiar with sirsasana and sarvangasana or their modifications.
Event Details
Time: Monday June 21, 2 – 3:30pm
Cost: Free for members of the association
Where: Online via Zoom
Members who have paid their 2021 dues and honorary members will receive a newsletter in the next few weeks with a link allowing them to register for the event. If you would like to attend, be sure to become a member as soon as possible to take advantage of this unique opportunity.
We look forward to seeing you on the mat.