6-day Sadhana with Abhijata Iyengar
May 11 - 16, 2021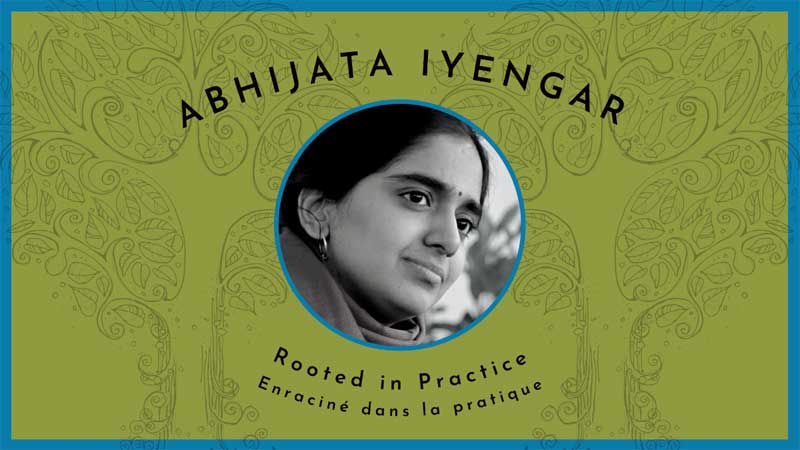 The Iyengar Yoga Association of Canada/Association Canadienne de Yoga Iyengar (IYAC/ACYI) is excited to welcome Abhijata Iyengar for a 6-day virtual Sadhana.
Classes will run from Tuesday, May 11th through Sunday, May 16th from 09:00-11:00 hrs EDT (Toronto/Montreal) daily, that's 6:00-8:00 am PDT (Victoria/Vancouver).
All classes will be taught in a virtual format via Zoom and they are opened to all Iyengar Yoga practitioners with a minimum of one-year experience. The names of asanas and the pranayama practice will be in Sanskrit terms.
Early bird Pricing for IYAC/ACYI members is $200 plus tax until April 20th, 2021. Non members can register after April 20th, at a cost of $240 plus tax.
Awareness is bound to sprout if we allow the subjective phenomenon to radiate.
– Abhijata Iyengar, IYAC/ACYI online event in June 2020