Strengthening and Releasing your Neck and Shoulders with Nancy Zrymiak
Sept - Dec 2020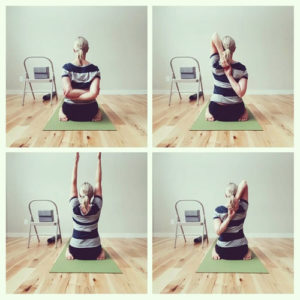 Be kind to yourself. Come and experience how the actions of the feet (and legs and arms) can create healthier movement in your neck and shoulders. In this class we will address the interconnectedness of the body. Each class will offer a well-rounded practice, addressing all aspects of yoga.
Monthly Sundays from 3:00 – 4:30pm on the following dates:
September 13
October 4
November 1
December 6
Cost: 25$ per class

For more information or to register, please visit the Yoga Space website.